Looking For Some Pet Friendly Valentine's Ideas?
We don't want to stand in the way of true love but, hey, we love our pets right?  So, we can't forget them this valentines day.  To show you love them on the 14th, we've come up with some pet friendly Valentine ideas for you.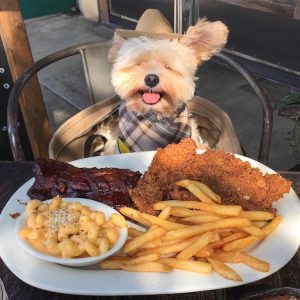 Chocolate (unless pet-friendly) is a bad idea and roses would probably go unappreciated, but there are other ways you and your furry friend can mark the day.  You should steer clear of the sweets aisle when picking out the perfect Valentine's day treat for your lovely pooch or pussy, but don't think your options are limited. Pet bakeries are popping up all across the country, and they're serving up seriously delicious treats catered to animal's dietary restrictions.
Valentine's Day may be all about the love you share for each other, but the more the merrier. If your pet enjoys playing with others of the same species, invite their friends over for a good time.  Doggy play dates at the park are always great fun and even cats love to play with other cats they like.
Perhaps your Valentine's Day ritual is to stay home in your pyjamas and watch a romcom, why not do it with your dog or cat? Strokes, snuggles and popcorn are a guaranteed way to have a lovely evening
For dog owners, you may not realize it, but quick, fun training sessions are great fun for your dog, and they help strengthen your bond even more. Just grab some treats your pooch loves, and train in easy 10-minute intervals to keep it stress-free.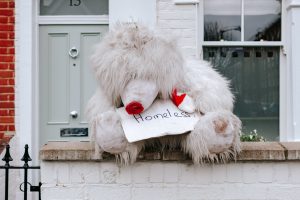 Your pet already has the best gift…you. Other pets are still waiting for the day their ideal family gets to celebrate Valentine's Day with them, so give a little back to those who need it most and make a donation to a pet charity on their behalf.
Of course, you can always take your pet away for a few nights and give them a change of scene.  Here at The Apartments by Prestige, we have pet friendly serviced apartments in London and we'd be glad to have you stay.
If you're planning a trip to visit London, The Apartments by Prestige has a wide range of serviced apartments and vacation rentals on offer. With locations throughout the city and budgets to suit everyone why not consider staying in a serviced apartment?
Just get in touch with our friendly sales team and they'll help you to choose your perfect serviced apartment.
TEL: +44 20 76037629  or EMAIL: theapartments@prestigeapartments.co.uk